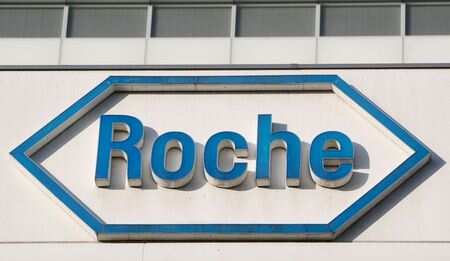 Basel: Roche introduced at present, U.S. Meals and Drug Administration (FDA) permitted Tecentriq® (atezolizumab) plus Cotellic® (cobimetinib) and Zelboraf® (vemurafenib) for the remedy of BRAF V600 mutation-positive advanced melanoma sufferers.
Melanoma is a much less widespread, however extra aggressive and doubtlessly lethal type of skin cancer. The security profile noticed within the Tecentriq mixture was according to the recognized security profiles of the person medicines.
The supplemental Biologics License Software (sBLA) for Tecentriq was granted underneath precedence evaluate. The evaluate was additionally performed underneath Venture Orbis, an initiative of the FDA Oncology Middle of Excellence that gives a framework for concurrent submission and evaluate of oncology merchandise amongst worldwide companions.
"When receiving a cancer immunotherapy combined with targeted therapies, patients with BRAF V600 mutation-positive advanced melanoma were able to live for more than 15 months without their disease worsening," mentioned Levi Garraway, M.D., Ph.D., Genentech's chief medical officer and head of International Product Improvement. He additional added, "Today's FDA approval of this Tecentriq combination represents an important step forward for many patients living with advanced melanoma."
The approval relies on outcomes from the Part III IMspire150 study, through which the addition of Tecentriq to Cotellic and Zelboraf helped individuals dwell longer with out illness worsening or loss of life in comparison with placebo plus Cotellic and Zelboraf. IMspire150 is a Part III, multi-center, double-blind, placebo-controlled randomised examine in individuals with beforehand untreated BRAF V600 mutation-positive metastatic or unresectable regionally advanced melanoma.
The most typical adversarial reactions (price ≥20%) in sufferers who acquired Tecentriq plus Cotellic and Zelboraf have been rash (75%), musculoskeletal ache (62%), fatigue (51%), hepatotoxicity (50%), pyrexia (49%), nausea (30%), pruritus (26%), edema (26%), stomatitis (23%), hypothyroidism (22%), and photosensitivity response (21%).
Roche has an in depth growth programme for Tecentriq, together with a number of ongoing and deliberate Part III research throughout lung, genitourinary, pores and skin, breast, gastrointestinal, gynecological and head and neck cancers. This contains research evaluating Tecentriq each alone and together with different medicines.